Carbon Mind proposes innovative solutions to meet the production needs of the composite materials sector.
Starting from the definition of the product style and going through prototyping and testing, Carbon Mind gives the opportunity to run a development project for any composite product with the design of the production process.
Carbon Mind is an ideas incubator. The starting point for those who want to do something in composite. Be it a concept or an object to be produced in series.
Alessia
Nardinocchi
She loves the fine arts but she graduates in Mechanical Engineering and finds the vocation of the designer. She knows the world of composite materials in 2002, she immediately loves it and she will never leave it again. . She acquires a solid knowledge of materials and processes thanks to several years spent in the departments of Research and Development but also in structured sectors such as Aeronautics and Automotive.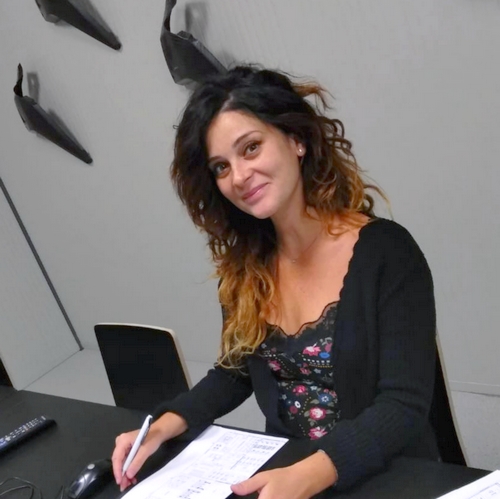 Roberta
Accorsi
She graduated in Architecture she began her work experience soon after completing his university studies. After a few years in the world of Architecture and Interior Design, she decides to enrich her education looking for a new experience in the field of composite materials, completely innovative.The knowledge in her possession allows her to deal with more creative activities, Style and Design, and more technical activities, design of Layout of Industrial Plants.
Fabio
Carucci
His passion for Finite Element Design leads him to deepen his studies in Mechanical Engineering in Belgium, where he develops a greater predisposition for FEM Analysis. Back in Italy, he entered in the world of composites as FEM Analyst, following further in-depth courses on the subject and specializing in thermal, structural and CFD studies. In parallel, this path allowed the development of excellent qualities in 2D and 3D technical drawings.
Gianluca
Catalucci
Mechanical Engineer graduated from the Polytechnic University of the Marche with whom he collaborated for several years after graduation. He shares the thought that: "The engineer can't bury his mistakes in the grave like the doctors, nor can he transform them into thin air or blame the judges as the lawyers. He can not, like politicians, pour errors on opponents hoping that people will forget. The engineer simply can not deny what he has done and is condemned if the work does not stand " (Hebert Hoover).
Gianpietro
Sebastiani
Graduated in Chemistry, from a passion for plastic materials, born during secondary school, he matured years of experience in a material analysis laboratory focused on composite materials and metals. Known sectors: Automotive and Aeronautics.
Partner
Carbon Mind uses the collaboration of a network of companies, accredited and qualified, which allows it to expand its range of services.
Information

Company registered in the special section as INNOVATIVE START UP

CLASSIFICATION ATECORI 2007:

72.12.10-

Activities of engineering studies

72.19.09-

Research and experimental development in the field of other natural sciences and engineering

74.10.10-

Design activity in fashion and industrial design

REA Number AP – 203682
Fiscal Code 02295170449